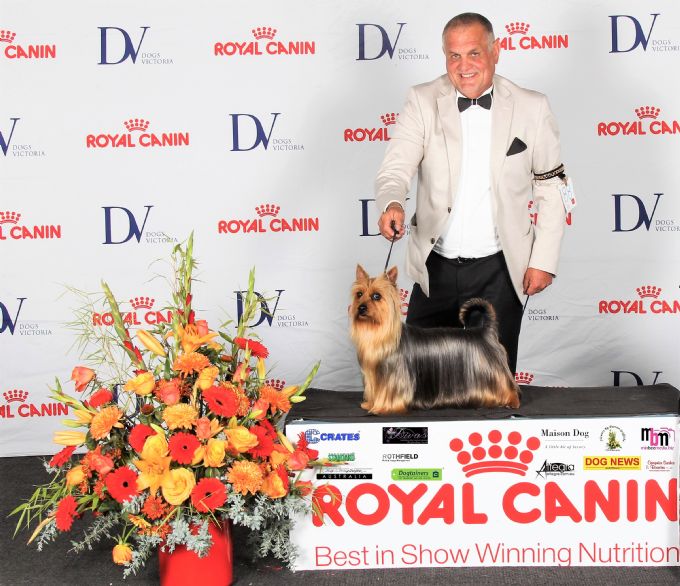 Welcome to Balkana Australian Silky Terriers
Picture above is Aust Champion Balkana Stevie Wonder
I have been involved in the breed since 1968,breeding and handling some of Australia's biggest winning Silkies. Breeder judge dedicated to breeding quality sound healthy Silky Terriers for show or family companions.
We welcome enquiries about Australian Silky Terriers and the Doggie Motel.
Please contact us directly if you would like further information.
Contact Details
James W Camac
Cardigan, VIC, Australia
Phone : 03 53448238
Email :
[email protected]
132581 Visitors